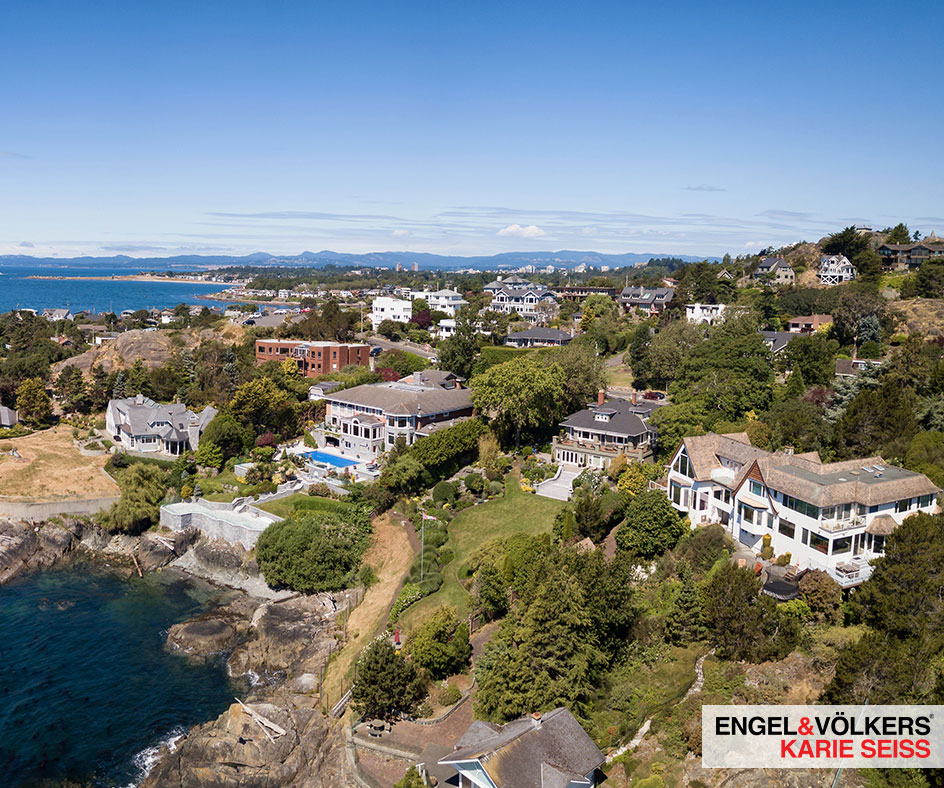 When it comes to real estate in Canada, Victoria BC is one of the hottest and most talked-about markets in the country. Both buyers and sellers in the region are no doubt aware of the city's sky-rocketing prices in recent years; for example, in 2016 alone property prices increased on average by 20% with this figure as high as 35% in certain central neighborhoods. Extremely useful information, especially if you knew that as a buyer at the start of 2016!
Whether you're currently looking to sell your home or scouting around as a potential purchaser, keeping an eye on current market trends is always a wise idea. So, as we move into the 2nd quarter of the year, let's take a look at 5 things both buyers and sellers should know about Victoria's property market in 2018.
Cooling property prices
Over the last couple of years, property prices in Victoria have inflated faster than annual household incomes, earning the province the title of "severely unaffordable" by the 14th Annual Demographia International Housing Affordability Survey and placing it in 2nd place behind Vancouver in terms of "overall affordability" in the country.
However, market analysts are expecting property prices to cool off slightly over the course of 2018, while the number of overall sales is expected to increase from last year – at just under 10,000 units.
Now, when they say 'cooling' house prices, this in no way should be misinterpreted as 'falling' house prices; thus, Victoria is set to remain a fantastic market for sellers in the near future. That said, with the right real estate agent and a growing number of listed properties both on and offline, potential buyers, likewise, can capitalize on the market right now. Having a good agent on your side enables you to find the right neighborhood at the right price-point, where you'll see stable returns on your investment.
Rental market on the rise
There's no doubt that Victoria is an incredibly desirable place to live. From the culture, shopping and buzz of downtown's Beacon Hill to scenic views of Oak Bay and peaceful convenience of Gordon Head, there really is a neighborhood for everybody. But just because people are flocking here in their droves to live, as well as study – it doesn't mean everybody can afford to actually own a piece of prime real estate. This leaves people with the 2nd best option: renting.
With house prices still on the up, younger people are finding themselves in a position where temporarily renting a property actually makes good financial sense. This provides them with a window of time to gradually save towards being able to make a down payment on a house. On the other hand, older home-owners may be seeking to offload their property now that the 'time is right', capitalizing on their long-standing investment and moving into a smaller, more manageable rental.
Either way, the take-away for buyers and sellers is this: Victoria's rental market is set to grow in 2018, with average prices for a one-bed apartment edging towards the $1,000-a-month mark by the start of 2019.
A surge in properties for sale
The demand for real estate in Victoria is consistently high year on year. However, as we know from a few years ago, that demand isn't always perfectly matched with the supply. Recently, however, the supply has been catching up with the demand, with experts predicting a mini-surge in listed properties over the next 12 months.
This is due to several reasons. Firstly, last year saw a small dip in transactions, with experts attributing this to new government regulations making the process of buying a house for certain groups a little more time-consuming (for example, more buyers are having to seek co-signers before being granted loans). Also, 2018 and 2019 will see a series of new buildings – comprised of both residential detached homes as well as apartments – finish completion. So, that's why you'll see more and more Victoria properties added to the listing section of this site!
Taxes to tame the market – in the long-run
A significant tax measure, passed as part of the B.C. budget last year, aims to steady the province's rocketing real estate prices.
The new tax law will require all property owners who do not pay income tax in British Columbia to pay an initial 0.5 percent of their property's assessed value for the year 2018 and then 2% for each following year. As this does not apply to long-term renters or those who use their B.C. property as their primary residence, the new tax is really aimed at investors based elsewhere who are seeking to 'park capital' in the strong B.C. property market as way of investment.
This is only part of the government's wider measures to curb speculation and tame the market. However, as of yet, we can't really say how these new tax measures have or are affecting the outlook for buyers and sellers, but it's definitely a point to take note if you're not paying income tax in the province.
Mortgage rates to fluctuate
According to the Canada Mortgage and Housing Corp, mortgage rates are predicted to fluctuate between 4.5 and 5.7 percent. This would be a small increase from the previous year, stemming from the fact that more houses are expected to be sold over the next 12 months.
Higher mortgages rates, however slight, may have a knock-on effect for both buyers and sellers in Victoria. However, this really does depend on each person's own financial position. In general, the small increase may persuade buyers to make larger down payments, save longer for down payments or bring down their budget a notch or two. The best advice here is to consult a financial advisor and have a trusted real estate agent on your side who can provide an expert insight on the real-time condition of the market and mortgage rates.